On the EC2 Console page, instance is up and running. To connect to this instance through putty, copy the IPv4 Public IP Address
(refer Putty Guide for details on how to connect using putty/ssh)

Open putty, paste the IP address and browse your private key you downloaded while deploying the VM, by going to SSH->Auth , click on Open.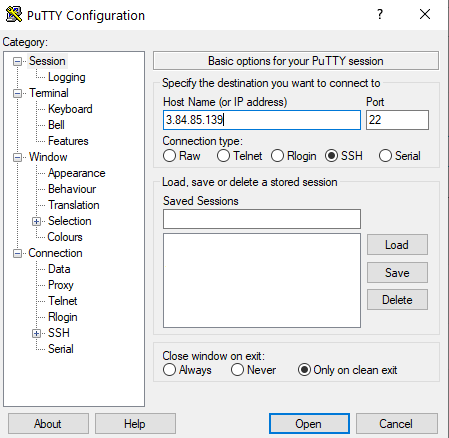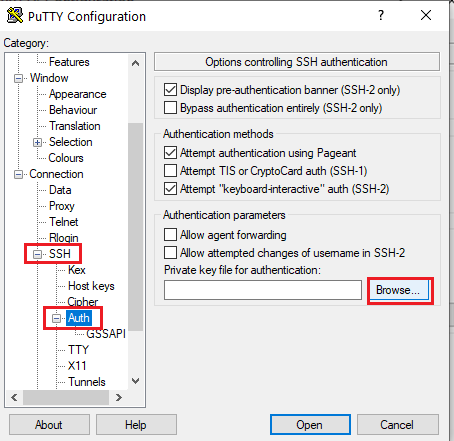 login as ubuntu.

run below command to connect to kali terminal from ssh command prompt.
sudo docker exec -it kali-linux /bin/bash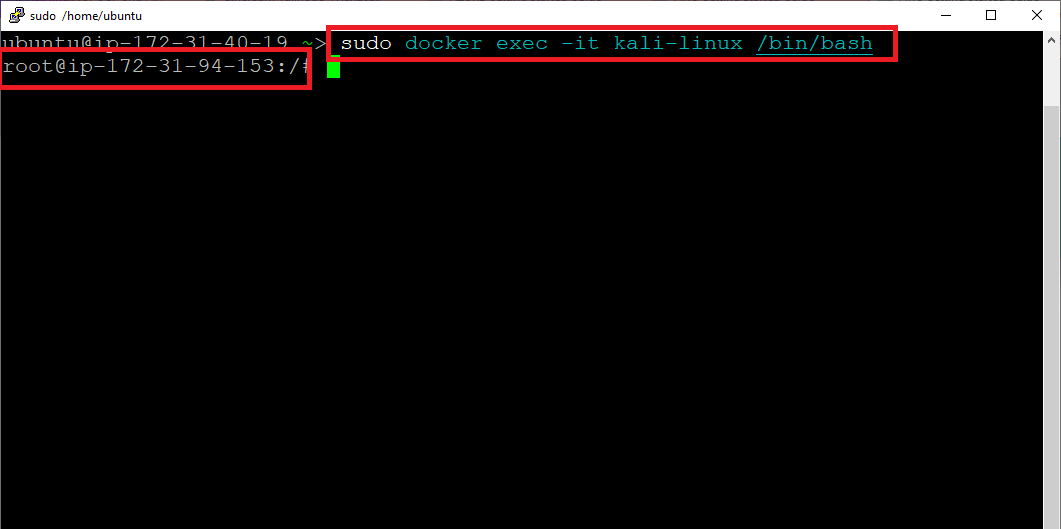 To access the Kali Linux GUI environment via browser, copy the Public IP address of the VM from the VM's details page and enter the address as https://vm_public_ip/vnc.html in the browser. Hit enter.
Note: Please use https and not http in the URL when accessing Kali Linux GUI, e.g. https://35.223.255.180/vnc.html
While accessing GUI via browser, ssl certification warning will be shown. Click on Show details and then select Wish to Continue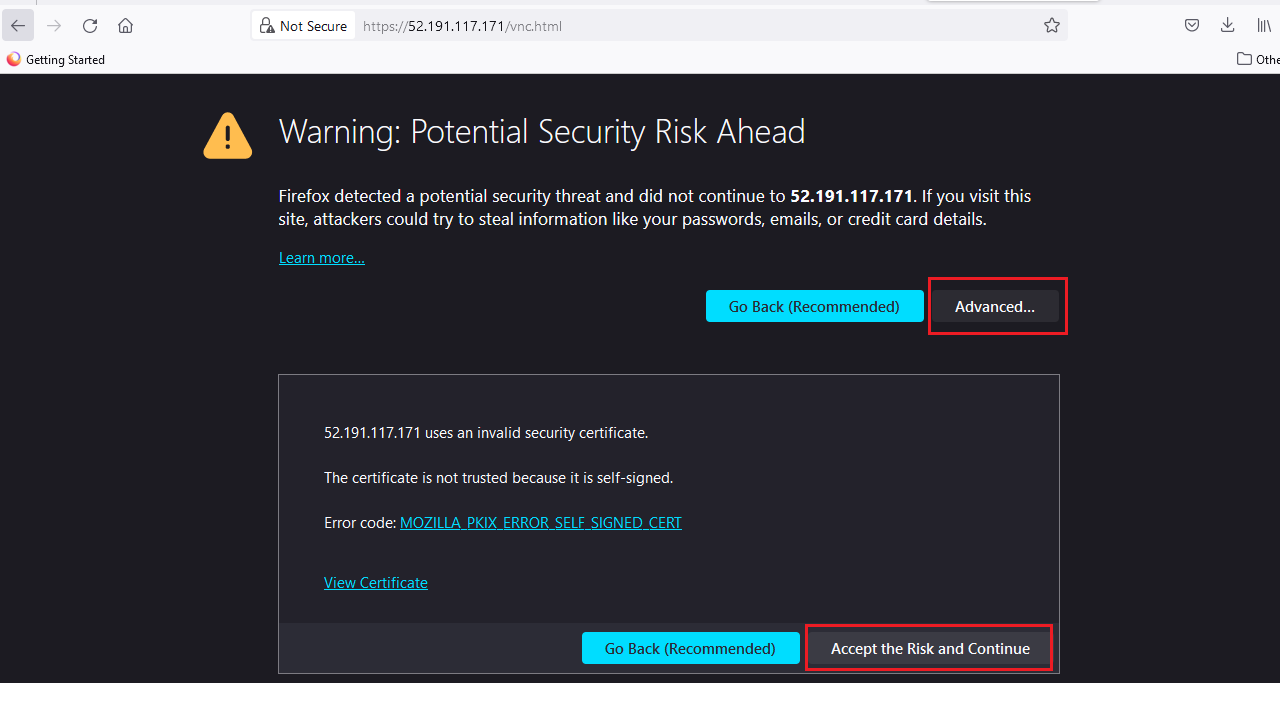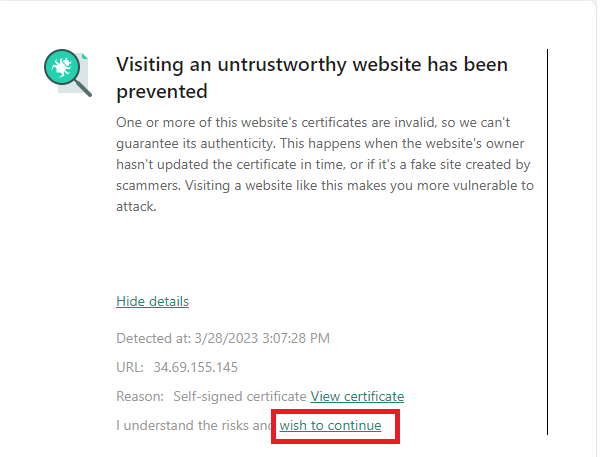 After accepting the ssl certification warning it will show you the below screen. Please click on Connect button.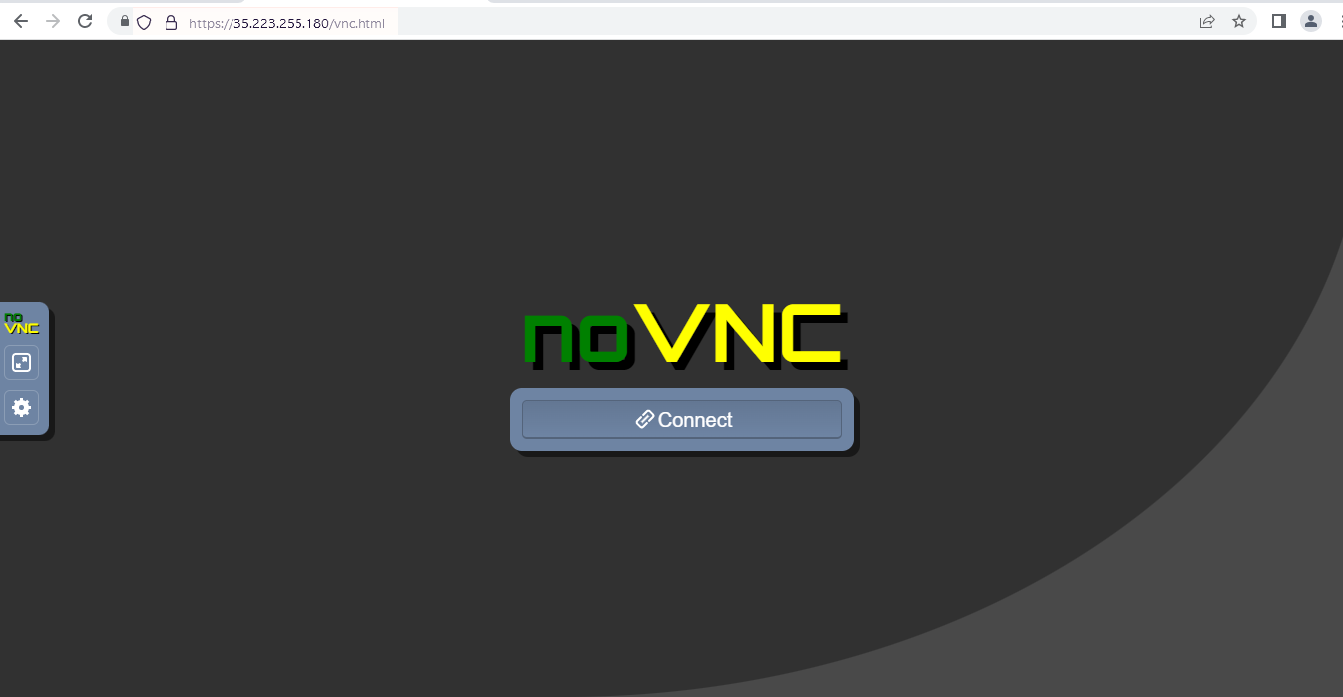 Now you are connected to out of box Kali GUI Linux environment via Browser.